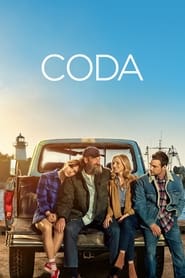 CODA
Every family has its own language.
Release: Jul. 30, 2021
Duration: 111 min
Rated: PG-13
Synopsis
As a CODA (Child of Deaf Adults), Ruby is the only hearing person in her deaf family. When the family's fishing business is threatened, Ruby finds herself torn between pursuing her love of music and her fear of abandoning her parents.
IMDb Rating8.0154 144 votes
TMDb Rating7.9661 962 votes