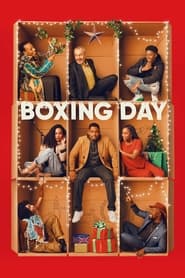 Boxing Day
It's not going to be a quiet one.
Release: Dec. 03, 2021
Duration: 109 min
Rated: N/A
Synopsis
Melvin, a British author living in America, returns home to London for Christmas to introduce his American fiancée Lisa to his eccentric British-Caribbean family. Their relationship is put to the test as she discovers the world her fiancé has left behind.
IMDb Rating5.51 268 votes
TMDb Rating6.919 votes