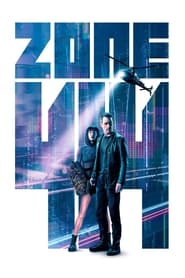 Zone 414
What hides in the city of robots?
Release: Sep. 03, 2021
Duration: 98 min
Rated: R
Synopsis
Set in the near future, private detective David Carmichael is hired by Marlon Veidt, an eccentric businessman, to track down his missing daughter. David teams up with Jane, a highly advanced A.I. to solve the mystery.
IMDb Rating5.05 267 votes
TMDb Rating5.4227 votes