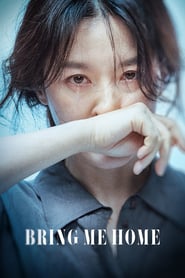 Bring Me Home
A Search That Knows No Limits.
Release: Nov. 27, 2019
Duration: 108 min
Rated: N/A
Synopsis
Six years after her son went missing, dedicated mother Jung-Yeon still hasn't lost hope - even after her husband's shocking accident while rushing to follow up on a potential sighting. Although she's in mourning, drowned in despair for her losses, she doesn't give up. Just when everything feels like it's in vain, she hears about a young boy living in a fishing community outside the city who seems to resemble her lost son. Facing strange surroundings and corrupt cops covering up child abuse, Jung-yeon may not be able to handle all the obstacles in her way, let alone fend for herself.
IMDb Rating6.41 206 votes
TMDb Rating6.849 votes